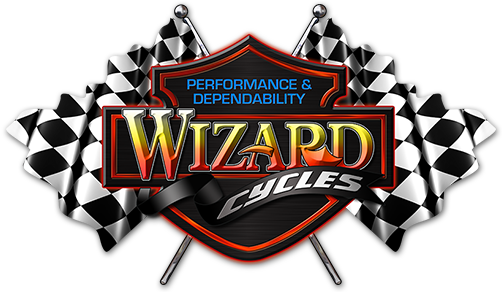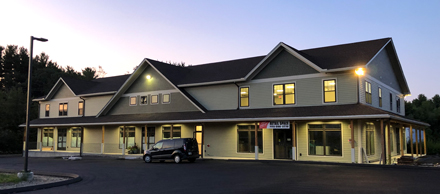 WIZARD CYCLES ~ ESTABLISHED IN 1986
During our 37 years in business, Wizard Cycles has developed a reputation as one of the premiere custom motorcyle shops in New England. Come work with us & you'll find out why!
COMPLETE MOTORCYCLE SERVICES
Motorcycle Maintenance
Motorcycle Engine Rebuilding
Motorcycle Transmission Rebuilding
Motorcycle Winter Storage
Motorcycle Restoration
Dyno Tuning
Complete Machine Shop
Complete Welding Shop
Custom Fabrication
(603)883-0665

DUAL GLIDE™ 3-WHEEL CONVERSION KIT
Dual Glide™ is a unique 3-wheel motorcycle conversion kit that is capable of leaning while riding yet locks in position at slow speeds to keep the bike upright. Now riders who have restrictions that prohibit them from driving a motorcycle can once again enjoy the thrill of a true motorcycle riding experience!
ARE YOU INTERESTED IN A DUAL GLIDE™?
Dual Glide™ 3-wheel motorcycle conversion kits will be available soon. Click the button below & fill out the form to be among the first to know when this incredible product hits the street!
DUAL GLIDE™ SIGN UP
Dual Glide™ kits will initially be available for:
1984 thru 2006 Harley Davidson Touring motorcycles.
Kits for additional years & models are in the works.
(603)598-0775
WIZARD CYCLES & STREETWIZE TECHNOLOGIES
114 NH-101A, Amherst, NH 03031
2 Companies ~ 1 Location
Wizard Cycles & Streetwize Technologies are now in a new facility conveniently located on Route 101A in Amherst, NH. Stop by and let us know how we can be of service to you.
HOURS:
MON thru FRI: 9 a.m. – 6 p.m.
SAT: 9 a.m. – 4 p.m.

Read more about us in this "Nashua Telegraph" article.